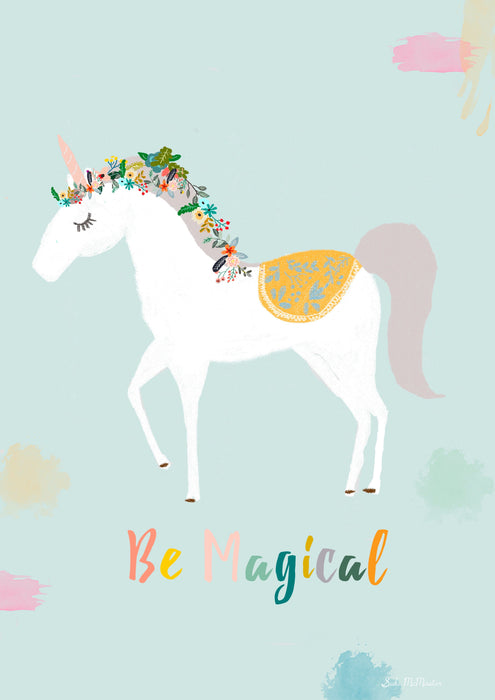 Suki McMaster | Wall Print - Unicorn
Original price
$30.00
-
Original price
$50.00
Print Bundle, no code required.
Buy any 2 get 10% off
Buy any 3 get 20% off
Buy any 4 get 30% off
As we grow older, we start to lose our belief and the magic in our hearts. Rekindle that joy and childlike hopefulness with this light and fluffy unicorn exploding with colour. Learn from this bright and happy unicorn, and never forget to dream big. Anything is possible if you believe it in the depths of your heart and soul. Emerge as a whole new person and let this exciting cushion take the weight from your shoulders.
Product details
This beautiful original print is the perfect gift for your friends and loved ones. It's suitable for every room in your house or even your caravan!
• Printed in Melbourne, Australia
• Printed on 250 gsm Carson matte paper.
• Prints size measured as 8.5x11inches (A4) and there are white borders for framing.
• Two size available A4 and A3
•Each print will be numbered, signed and dated.
**Frame NOT included.