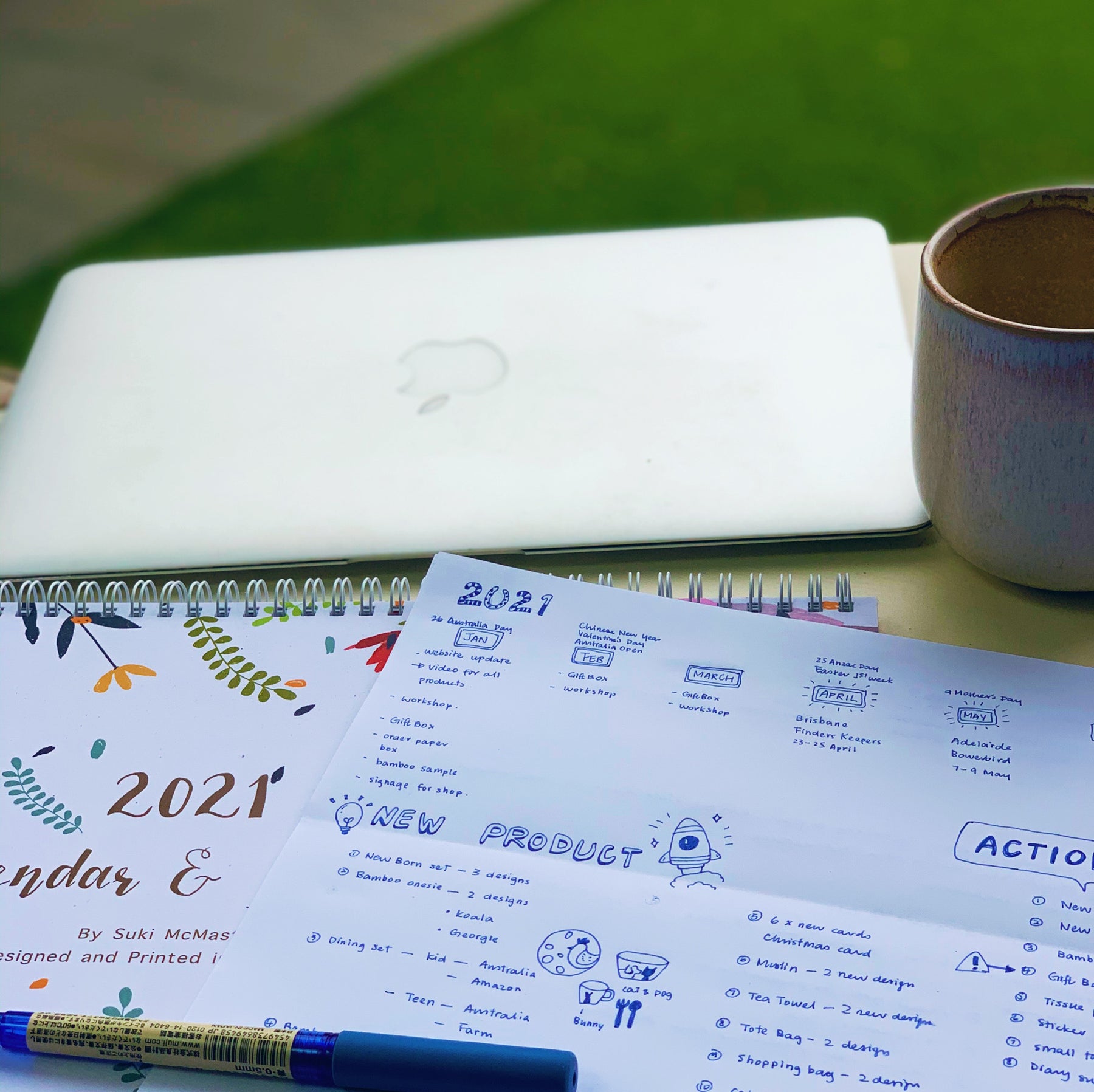 I've Got A Plan! ❤️💜💙💚💛
Nothing goes according to plan in 2020 but it doesn't stop me being optimistic and planning ahead   ❤️ 
Honestly I have been clouded by this whole COVID thing for the last few months just before Melbourne re-open again. When the first lock down happened, I was like "it's ok, I have a plan, I will make this work" and it turned out my plan worked. Things were not too bad for us. I worked extremely hard for the whole time and make sure we can turn things around.
By the end of the second lock down, I have lost my purpose and lost hope. 😢 It feels like I have worked so hard but I don't even know what will happen next. I still work hard everyday but I don't know what I am working hard for.
At that time, South Melbourne Market asked me to submitted a business plan for my lease renewal. My husband asked me what do I see for our future. I asked myself what is my plan for the third lockdown.
I remembered I broken down one afternoon and telling my husband I don't even know what am I doing tomorrow let alone thinking about the future. I have no idea. 
The funny thing was when you push yourself so hard, you really can't see an answer. The harder I asked myself what to do, the more I push myself into the corner. I can't breathe. I can't think.
Just after Christmas I FINALLY had time to sit down and read a book and day dream. Suddenly all my positive vibes are back. I feel good about our future and I have a plan! 🎉🎉 As scary as it seems, we have to move forward. We need a plan so whatever is going to happen we won't fall apart.
So here's what's going to happen next year.
We have changed our manufacturer of our bamboo products to Taiwan. We always love Taiwan and we always trust their work ethics and quality of work. Taiwan, Hong Kong and Australia have the same value of human rights and work ethics. This is where we stand.
We are going to bring in 2 new bamboo cups design, 2 new dining sets and we are also having dining sets for older kids. 
We are also going to bring in new newborn set and some other baby products.
I have learnt a lot during this pandemic. I have learnt that people may stop buying gifts for their family and friends because of their financial situation and job uncertainty. But people never stop buying gifts for baby. So before the tourism is back to normal, we will be more focus on baby gifts next year. It's not like I don't do anymore adult gifts, we will just put more investment into the baby side of the business and when things are ready, we will switch to the adult side again.
Running your business is never bored. You constantly thinking what needs to be done to make things better. I was telling my dad the other day how depressed I was the whole COVID thing and he was like, you have no time to get depress, you need to move forward, there's a group of people rely on you! 😭 I think he's quite right about this. Not only my husband and my dog, we also have staffs, suppliers and of course our customers to look after. 
Thank you for being my motivation everyone. I can't show you more about what's going to happen next year!