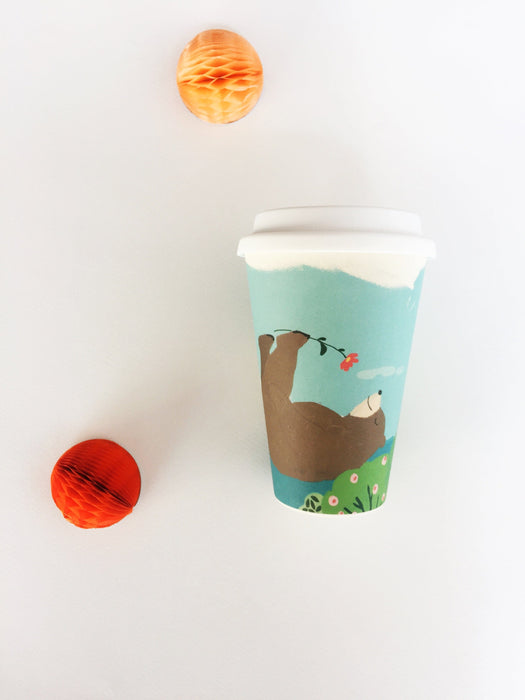 Suki McMaster Bamboo Reusable Cup - Bear On Back
Original price
$27.00
-
Original price
$27.00
The reusable  cup featured one of my all time favourite Bear On Back illustration. 
This drawing was instigated while I saw a photo of beer on National Geographic, having a good time laying on its back, so I thought to myself, we should also learn how to relax happily like our friend Mr. Bear. This illustration will surely encourage you to relax and have a good time despite all the worries and troubles, this drawing depicts a bear having a good time in the lush and green mountains, the question here is why shouldn't you too?
Product Details
• High quality bamboo and plant based fibre. It is 100% biodegradable and food safe. It's nice to be part of the solution not part of of the problem. Be kind to the planet. 
• Measured: 473ml, 12.5cm height 8cm diameter. Standard size for large coffee. 
• Boxed 
• Not for Oven and Microwave 
• Dishwasher Safe
• Stain proof