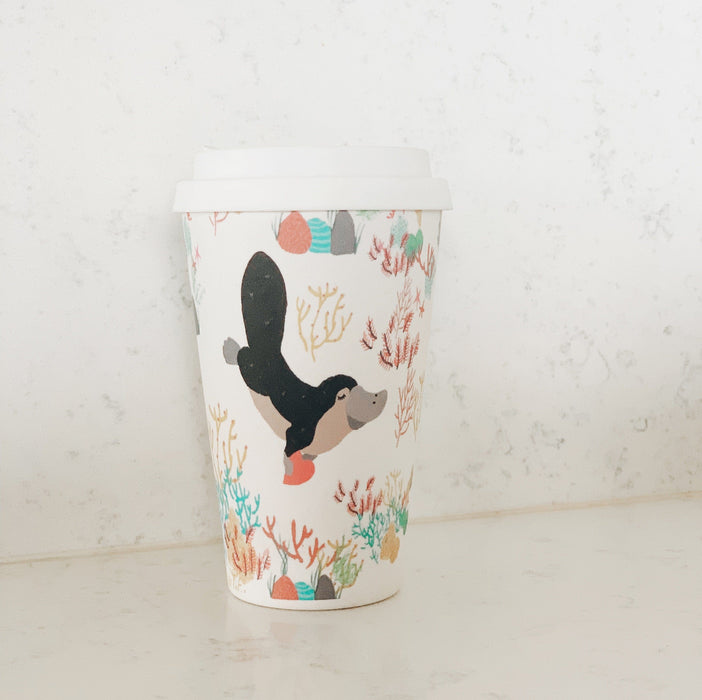 Bamboo Reusable Cup - Platypus (Large) by Suki McMaster
Original price
$27.00
-
Original price
$27.00
Making a change is important! Bringing a transformation is MUST!
My inspiration behind this beautiful piece which depicts an elegant platypus swimming in and out of the vibrant reef was environment protection. Protecting this amazing planet that we've been blessed to grace every day is something I am extremely passionate about. When you imagine endangered elements of this earth, you may consider animals or the rainforests, but you don't think of reefs. Well, our ocean is becoming more and more polluted each year, damaging an integral part of our eco-system repeatedly. When drawing this picture, I hoped it would inspire us all to show more love and awareness to our earth, in particularly the reef, and protect it more!
Product Details
• High quality bamboo and plant based fibre. It is 100% biodegradable and food safe. It's nice to be part of the solution not part of of the problem. Be kind to the planet. 
• Measured: 473ml, 12.5cm height 8cm diameter. Standard size for large coffee. 
• Boxed 
• Not for Oven and Microwave 
• Dishwasher Safe
• Stain proof