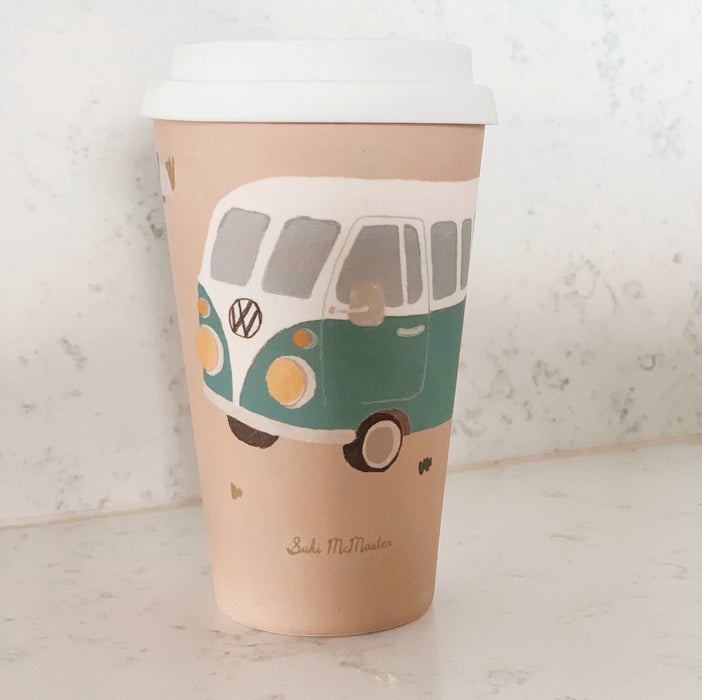 Suki McMaster Bamboo Reusable Cup - Kombi Live SImply
Original price
$27.00
-
Original price
$27.00
This one reminds us of camping, travel, and the excitement and danger that come from exploration. Show off your adventurous side and understand simpler times. Get in touch with the good days of camping, love, laughter, and togetherness. Unleash the beast inside you and speak loud with a mighty roar. Let go of rage or resentment and remember to have fun.
Suki McMaster original kombi illustration with quote "live simply"
Product Details
• High quality bamboo and plant based fibre. It is 100% biodegradable and food safe. It's nice to be part of the solution not part of of the problem. Be kind to the planet. 
• Measured: 473ml, 12.5cm height 8cm diameter. Standard size for large coffee. 
• Boxed 
• Not for Oven and Microwave 
• Dishwasher Safe
• Stain proof