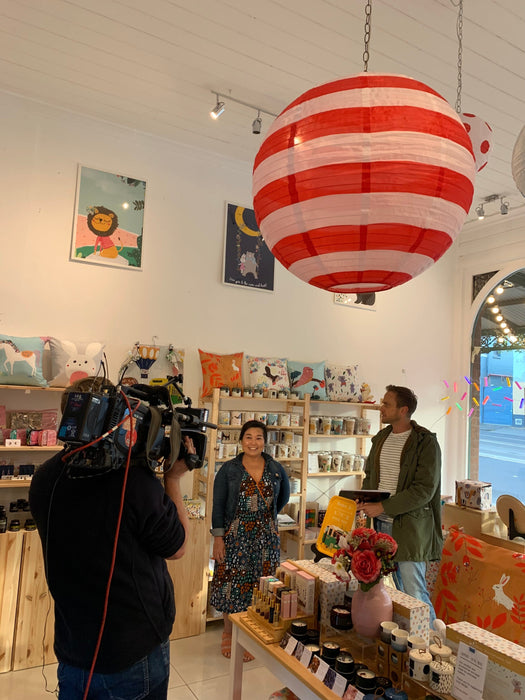 Business Consult Session 30 Minutes
Original price
$50.00
-
Original price
$50.00
As a small business owner, designer, and shop owner. I understand how hard it is to run your own show! It is a nerve breaking journey sometimes you just wish to talk to someone who had the similar experience. 
I have been doing markets, trade show, pop ups and running my shop for almost 10 years now. I design my own range of products. I find my own factories and import agent. I wholesale my products to retailers in Australia and I also find beautiful products from around the world to sell at my shop. 
I am a self-taught entrepreneur so I understand how hard it is to make things happen. We have gone through some great time and expand the business quickly. We also went through some tough time have to close one of our shop during COVID lockdown. I am still learning a lot everyday but I think I have some experience and resources that I am happy to share.
Being a mentor or business coach isn't the main focus of my business at the moment but if you want to have a quick chat with me about ideas or challenge that you are facing. Please feel free to make an appointment with me. I am more than happy to give you a hand and help you go make you grow. 
How it works:
(1) Add this service to cart
(2) Leave me as much details as possible at the comment box at check out, e.g your business name, your social media handle, what you do, why you want to have a chat
(3) Paid for your booking
(4) Receive confirmation from me and arrange appointment date and time. I can do FaceTime or Zoom. If you are in Melbourne I am more than happy to meet up in person.
Note: It is 30 minutes per session. If you wish to have a longer chat please put in qty 2 for an hour session. Please be aware I am in Australia and all the dates and time will be arrange in AEDT.