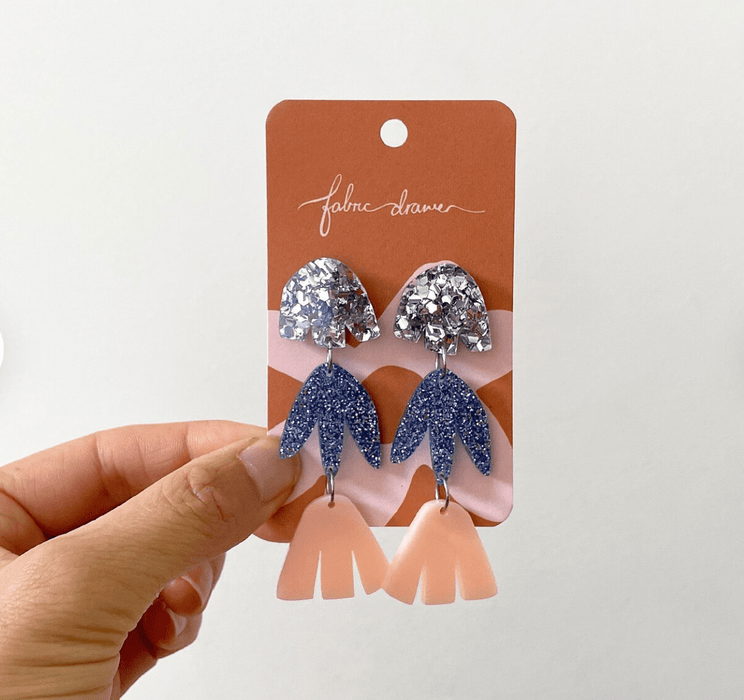 Fabric Drawer - Floral Drop Earrings | 3-Tier Laser Cut | Silver Chunky, Navy Glitter and Pink
Original price
$35.00
-
Original price
$35.00
Bring a bit of sparkle to your day with this mixed floral drop earrings. Made in Melbourne.
A beautiful combination of motifs drawn by Fabric Drawer, laser cut in a variety of glittered and plain acrylic.
Size: approximately 2.5cm wide x 7.5cm long in total
Materials:
- Acrylic
- Stainless steel stud
- Stainless steel metal jump rings
Care:
Store them in a dry place and avoid any contact with cosmetics (such as perfumes or creams) as this can damage the earrings.