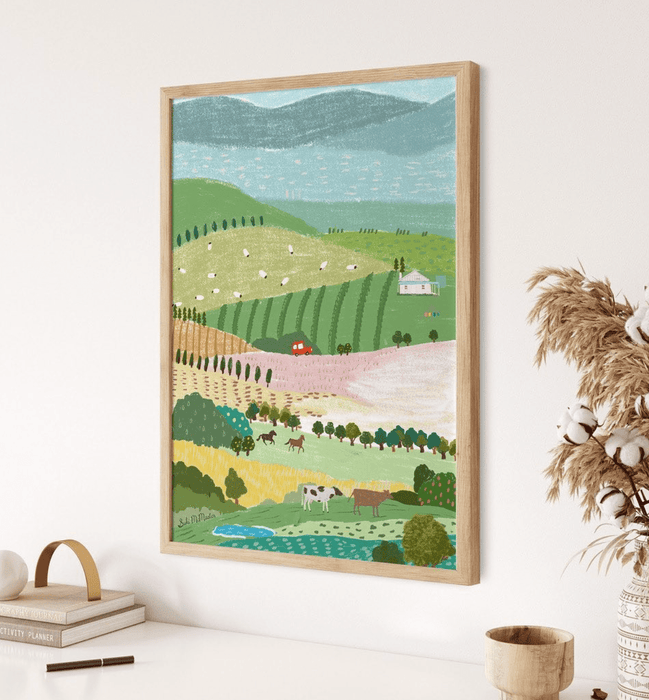 Suki McMaster | Wall Print - Country
Original price
$30.00
-
Original price
$90.00
Print Bundle, no code required.
Buy any 2 get 10% off
Buy any 3 get 20% off
Buy any 4 get 30% off
The Story
This delightful one-of-a-kind lithograph is the ideal present for friends and family, perfect for decorating any space, from nursery to caravan. Created in tribute to a journey from Melbourne to Brisbane, the artwork features a foggy autumnal backdrop, with radiant oranges and pinks hidden beneath the haze, reminding us of Australia's majestic beauty, often overlooked.
 Product Description
• Printed in Australia
• This original print is printed on 250 gsm Carson matte paper for A4 and A3. 150gsm silk paper for A2
• 3 size available
A4 21.0 x 29.7cm,
A3 29.7 x 42.0cm
and A2 42.0 x 59.4cm
•Each print will be numbered, signed and dated.
**Frame NOT included.