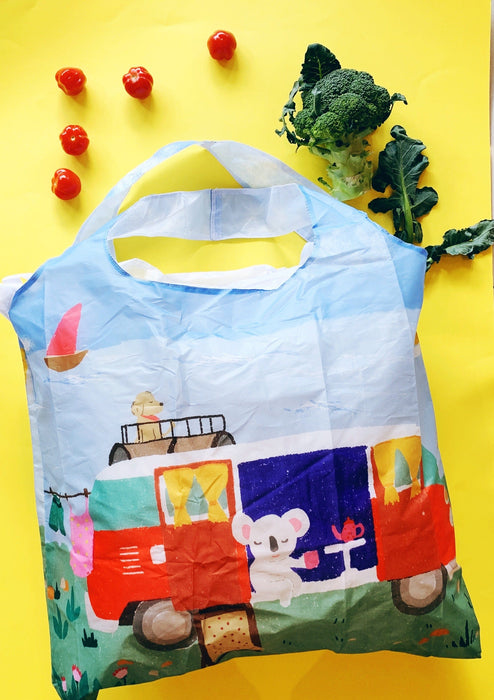 Suki McMaster - Reusable Shopping Bag - Koala and Kombi
Original price
$15.00
-
Original price
$15.00
Introducing the Koala and Kombi cushion, a whimsical piece of artwork that captures the spirit of adventure and the beauty of Australia. This print features a delightful illustration of a koala taking Miss Daisy on a road trip in a classic red Kombi, with the beach front serving as a stunning backdrop.
This beautiful print is a reminder of the joys of travel and the freedom of the open road. Inspired by the lockdown life of 2020, this artwork invites you to imagine yourself on a road trip in Australia, with a koala as your companion and a classic Kombi as your trusty steed.
Measurement 45cm x 40cm x 25cm (handles)
Can hold up to 20kg although we hope you're not carrying that 20kg on your shoulders all the time! 
Machine washable