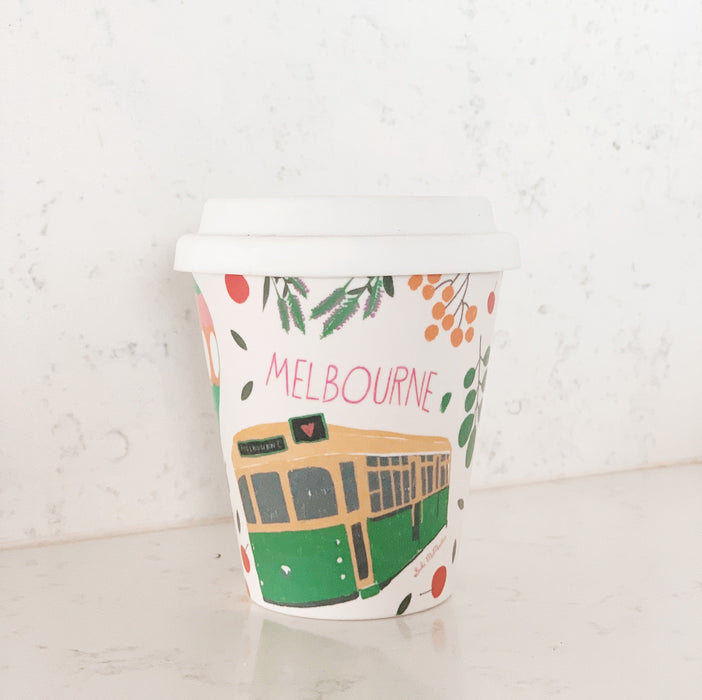 Suki McMaster Bamboo Reusable Cup - Melbourne Icons
Original price
$27.00
-
Original price
$27.00
The Suki McMaster Bamboo Reusable Cup is a sustainable choice for your morning coffee. Featuring a delightful Melbourne design, this cup is biodegradable and eco-friendly, enabling guilt-free enjoyment. Enjoy your coffee, guilt-free!
Product Details
• High quality bamboo and plant based fibre. It is 100% biodegradable and food safe. It's nice to be part of the solution not part of of the problem. Be kind to the planet. 
• Measured: 460ml, 12cm height 9cm diameter. Standard size for large coffee. 
• Boxed 
• Not for Oven and Microwave 
• Dishwasher Safe
• Stain proof
Ethically sourced and proudly produced in Taiwan