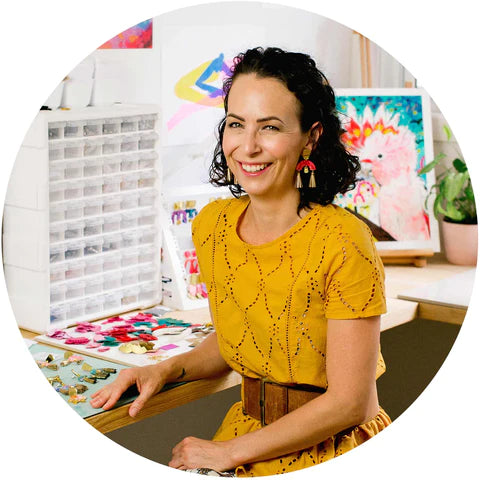 Hello Joy!
Erika is the designer, artist, assembler, book keeper, marketer, web developer, photographer, copywriter and head of dispatch – so if you find her talking to myself, please don't interrupt, she's probably holding a staff meeting!
Hello Joy was established in 2018 after an 18 year career as a brand designer, when Erika realised she'd lost my love for her craft; something was missing. Life was hectic and her creativity was constrained to a creative brief. She felt compelled to slow down and get back to basics; to find joy in creating with her hands, and she's glad to say she found it.
Erika uses her paintings in her earrings. All her jewellery are one of a kind. 
Let customers speak for us
from 126 reviews